Spirit Rupture
From Project Einherjar

Spirit Rupture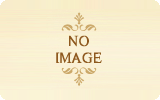 Type: Offensive Skill
Levels: 10
Property: Spiritual
Prerequisites
None
Description
Consumes 1% of casters HP and SP to deal area of effect magic damage, pushing targets away.
Requires Soul Harvest to be cast within last 60 seconds to cast.
Bonus damage to undead based on Soul Strike.
25% bonus damage if target is effected by Necrosis.
Has 250% Necrosis bonus damage scaling on cast.
| Level | Damage % | Bonus Soul Strike Damage % |
| --- | --- | --- |
| 1 | 100% | 10% |
| 2 | 200% | 20% |
| 3 | 300% | 30% |
| 4 | 400% | 40% |
| 5 | 500% | 50% |
| 6 | 600% | 60% |
| 7 | 700% | 70% |
| 8 | 800% | 80% |
| 9 | 900% | 90% |
| 10 | 1000% | 100% |